Securing a top-notch internship position in healthcare management and administration is a strategic step towards a rewarding and successful career in the healthcare industry.
A highly respected internship is a great way to gain direct experimental learning that will help you find a full-time and well-paid position in the field.
The top internships provide students with valuable hands-on training, mentoring and real-world experience and skills that are counted as crucial tools needed to make difference in a career. Securing one of these internships is an ideal way to becoming a professional in the healthcare administration industry.
We have created a list to showcase some of the best internships in Healthcare management and administration in the United States. So don't waste your time, and go through the list. Good Luck!
Sanitas Medical Center Internship
Want to pace your career by working as an intern at Sanitas Medical Center? You can enrol yourself as a healthcare administration intern. This position requires a willingness to help with any tasks assigned by the supervisor and be involved in upcoming projects, and assist with current campaigns. The intern working closely with our team to conduct research, capture data and attend meetings where the candidates can be asked to perform various tasks. A high school degree or equivalent must be enrolled in an accredited university or college program to receive credit is essential for this internship.
Provided By: Sanitas Medical Center
Type: N/A
Duration: N/A
Deadline: Open
Apply Now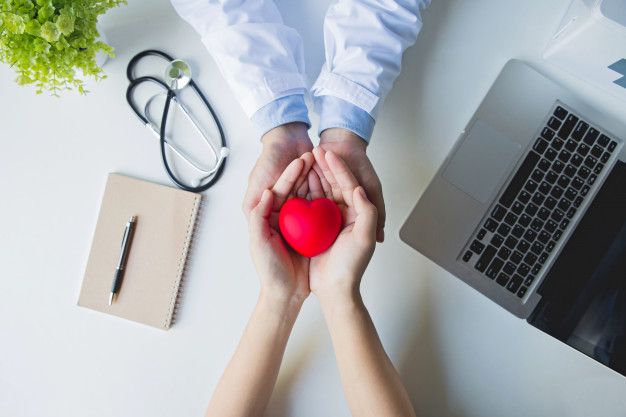 US Department of the Army Internship
Various positions are to be filled under the Department of the Army Pathways Intern Programs. The environment at the company is very amazing, and the work is appreciated by the seniors. The candidate has to serve as an advanced level healthcare administration student trainee under a progressive training program in cooperation with an accredited institution of higher learning. For this internship, the candidate must be able to work full time. To qualify for a Pathways Internship as a GS-05, students must have completed four academic years of post-high school, leading to a bachelor's degree or equivalent degree.
Provided By: US Department of the Army
Type: Full Time
Duration: N/A
Deadline: Open
Apply Now
Port Jefferson EMS Internship
If you are interested in joining the team of Port Jefferson EMS, then apply for the healthcare administration internship. The goal of the Healthcare Administration Internship is to provide students with an opportunity to begin their transformation from student to professional. This internship is unpaid, and you have to engage 6 hours per week. A day in the life of a Port Jefferson EMS Intern can involve reporting the latest quality assurance reports to the agency medical director and evaluating the efficacy of policy to testing internal controls to be certain and constantly function as a member of a highly reliable organization. The intern must be currently enrolled in a related graduate program.
Provided By: Port Jefferson EMS
Type: N/A
Duration: N/A
Deadline: Open
Apply Now
Essentia Healthcare Administration Internship
This internship is provided by Essential health in the field of healthcare administration. The best part of this internship is that no prior certification or license is required. The location for this internship is Essentia Deer River Hospital. All the interns will be kept under the direction of the designated staff and have to provide assistance to the department in various aspects to support the work of the department and the mission and goals of Essentia health. Candidates working towards a degree with a preference in business, information systems, health information management, healthcare management or other related field are best suited for this post.
Provided By: Essentia Health
Type: N/A
Duration: N/A
Deadline: Open
Apply Now
Walgreens Pharmacy Healthcare Internship
Positions of the pharmacy healthcare internship are now available in Walgreens. The company provides the intern with healthcare services and a free environment to work effortlessly. The intern is responsible for using pharmacy systems to monitor patient health outcomes and promote adherence and medication safety. The candidate is provided with complete assignments and tasks. Candidates enrolled in healthcare programs, and pharmacy can apply for the ongoing position. Preference will be given to the candidate who has good math skills so they can fill prescriptions accurately, including counting, measuring and weighing medications.
Provided By: Walgreens
Type: N/A
Duration: N/A
Deadline: Open
Apply Now
White and Williams LLP Healthcare Intern
White and William LLP is a law firm, but the company is currently seeking healthcare interns to support the attorneys in Philadelphia headquarters. Please note that this internship will be a full-time internship. This internship will be an excellent opportunity for the candidate who wants to work with the fast-growing team and develop a career in healthcare. The candidate will be responsible for working as a healthcare intern by maintaining and performing all the implementation of healthcare strategies and driving health outcomes. The successful candidate will have a four-year degree in healthcare and have completed the first year of law school.
Provided By: White and William LLP
Type: Full Time
Duration: N/A
Deadline: Open
Apply Now
Lake Region Healthcare Internship
Vacancies are now open for the Healthcare internship in the Lake Region Healthcare. The healthcare community wellness intern will have the opportunity to learn more about working within a wellness-focused environment at Mehl Center. While working as an intern in the company the candidate can work in flexible hours. The candidate will help in assisting senior in all the products dealing with healthcare. To qualify for this internship, the candidate must be enrolled in one of the junior or senior level high school with excellent knowledge of computer and good communications skills.
Provided By: Lake Region Healthcare
Type: N/A
Duration: N/A
Deadline: Open
Apply  Now
Moda Healthcare Internship
If you are ready to make a difference that matters, then the company wants to hear from you and want you to apply for the position of healthcare data analyst internship. As a healthcare data analyst intern, the candidate will have the opportunity to work on building analytics-based solutions that impact the health and well-being of our members. Candidates pursuing undergraduate or graduate degree in healthcare and data analysis will be perfect for this position. Candidates with prior experience in Excel and Java will be a benefit for the candidate.
Provided By: Moda
Type: N/A
Duration: N/A
Deadline: Open
Apply Now
Current Global Healthcare Communication Internship
Current Global is feeling proud in announcing the vacancy for Healthcare Communication Internship. This internship is a paid internship, and the candidate will be paid $15 for an hour. Interns should be enthusiastic, self-starter and should be highly organized. As an integral part of the team, the core responsibilities of this role include writing, researching, content development, event planning and participating in creative brainstorms. This exciting opportunity is available for recent college graduates who are available to work on weekdays. Candidates with previous internship experience in an agency setting in the healthcare field are preferred.
Provided By: Current Global
Type: N/A
Duration: 3-6 months
Deadline: Open
Apply Now
Cambia Healthcare Service Internship
Interested in working as a healthcare service internship then join Cambia and add fundamentals to real life. Healthcare Services is comprised of Network management, Pharmacy, Clinical Services and Medical directors and plays a crucial role in ensuring our members get the proper care, at the right time and at the right cost. The candidate can also apply for accommodation as the company provide accommodation to the candidates who need it. The HCS intern will be an integral member of the HCS team and will perform the activities that include assisting the HCS Project manager in leading key initiatives. To fill the form the candidate should be enrolled in the healthcare graduate program.
Provided By: Cambia
Type: N/A
Duration: N/A
Deadline: Open
Apply Now
Stormont Vail Health Internship
Stormont Vail Health is searching for a health care intern in the healthcare department. This internship is a part-time internship and provides you with various benefits like a clean and clear environment and healthcare benefits. The health care student intern is learning, mentored member of the team that works in collaboration with assigned team members. Under the direction and guidance of a manager or supervisor assigned in each department, the health care intern would follow a rotation among different Stormont Vail departments. Candidates enrolled in the healthcare profession can apply for it. Excellent verbal and written communication skills will help you to get shortlisted.
Provided By: Stormont Vail Health
Type: Part-Time
Duration: N/A
Deadline: Open
Apply Now
MSQ Ventures Healthcare Internship
MSQ Ventures provides Healthcare Analyst Internship. It is a 3-4 month unpaid internship as a unique opportunity to experience in a fast-paced environment in healthcare. This internship can give an experience of event organizing. It is an opportunity for a full-time position. An intern has to prepare various documents, including memos, teasers, proposals and presentations in PowerPoint, Excel and Word. The candidate should help the team evaluate new investment opportunities through market research, product reviews, competitive analysis, metrics analysis, customer/user reviews, and technical diligence. Candidate should have advanced Degree in Healthcare, Life –Science or related field, PhD preferred and Graduated in the near months. Intern should have excellent attention to detail with a proactive and practical approach. Along this candidate must have full proficiency in Microsoft Office software.
Provided By: MSQ Ventures
Type: Full Time
Duration: 3 months
Deadline: open
Apply Now
Maryland Department of Health (MDH) Internship
The MDPCP internship is an opportunity for highly motivated students and professionals to learn and contribute to healthcare transformation, so join the company as an intern as soon as possible. Each internship will be customized to maximize the individual's opportunity to learn and gain valuable work experiences. The Internship will allow the student to join the Program Management Office and provide a key contribution to the development of the Maryland Primary Care Program (MDPCP). For this, the candidate should be knowledgeable about health care transformation such as value-based payment, primary care, health and hospital systems, and trends in the delivery of health care. Knowledge of the provider landscape in Maryland including primary care practices, hospitals, and Accountable care Organizations is highly desired. The minimum qualification required for this position is a bachelor's degree in healthcare or a related field.
Provided By: Maryland Department of Health
Type: N/A
Duration: N/A
Deadline: Open
Apply Now
Privia Medical Group Internship
Healthcare Operation Internship is now available in Privia Medical Group. This internship requires a driven individual who is focused on building relationships, persistence and anticipating the needs of the team, all while learning numerous elements of health care operations and essential aspects of the patient experience. The company provides opportunities to each candidate irrespective of gender and caste. As an intern, the candidate must support Privia Medical Group North Texas patient experience projects and the patient experience consultant. Candidates having majors done in health administration, general studies, management science, and other relevant fields can apply for this post.
Provided By: Privia Medical Group
Type: N/A
Duration: N/A
Deadline: Open
Apply Now