Event Management applies project management to the creation and development of small and large-scale personal or corporate events such as festivals, conferences, ceremonies, weddings, formal parties, concerts, or conventions. Event management involves overseeing all logistics leading up to and during an event. Event managers execute the event plans by managing staff, finances, vendor relationships, and much more.
An event management intern is responsible for performing various assigned duties under the guidance of international managers. An event management trainee has to work in multiple departments of the organization, including assisting in the planning, marketing, and undertaking the administration of the conference and working with members to address specific areas of interest.
The list given below offers the candidate a preview of the companies that provide paid internships in event management—all the best for your search.
The Talley Management Group, Inc. Internship
The Talley Management Group, Inc. provides an internship program to give the candidate insight into the career and the advancement. The opportunity allows one lucky applicant to work directly with TMG's director of event strategy and chief diversity officer and get hands-on experience in event management, experience relations. TMG seeks an enthusiastic, professional, and forward-thinking strategist to serve as the meeting and event intern for 15 weeks. The Company offers a stipend of $2,300 to the selected student, and to grab the opportunity, one must possess a bachelor's degree in event management, media production, or other similar fields.
Provided By: The Talley Management Group, Inc.
Type: N/A
Duration: 15 weeks
Deadline: Open
Apply Now
Signature Flair internship
A Signature Flair is inviting students for the post of events coordinator intern. The applicant will gain world-class, hands-on experience in managing and coordinating events for business clients. The Company looks for reliable, mature individuals driven to get success and provide excellent customer service at all times. The individual will help to create master event plans that leave the client stress-free. The responsibility will also include managing events from conception to implementation. The Company is looking for candidates pursuing a degree in event management or hospitality program for shortlisting process. The individual must work at the client's site at least 10-15 hours per week. It is a paid internship with lots of experience to gain.
Provided By: Signature Flair
Type: N/A
Duration: N/A
Deadline: Open
Apply Now
Havas Street Internship
Havas Street, a full-service events marketing agency, is currently seeking candidates to join the Los Angeles team for a paid-for-month full-time internship position. The crucial role of the applicant is to assist the team with research, reporting, and some administrative tasks for various exciting clients. It is an excellent opportunity to get a glimpse into event marketing. It is a perfect fit for those detail-oriented candidates, possesses strong time management skills, and thrives in a fast-paced environment. To qualify for the applicant's position, pursue a degree in event management, hospitality, or a related field.
Provided By: Havas Street
Type: Full Time
Duration: N/A
Deadline: Open
Apply Now
FanGate Solutions Internship
FanGate Solutions is offering an event management staff internship. The applicant will have the opportunity to gain experience in ticket sales, marketing, and special events. The interns will receive training on giving top-notch customer service to expand the client's expectations and increase fan's overall experience, stress testing on handling the pressures of a fast-paced box office. It is a paid internship starting at $12 per hour but the training and travel time are unpaid. The application is open for those working towards gaining a degree in event management or other fields.
Provided By: FanGate Solutions
Type: N/A
Duration: N/A
Deadline: Open
Apply Now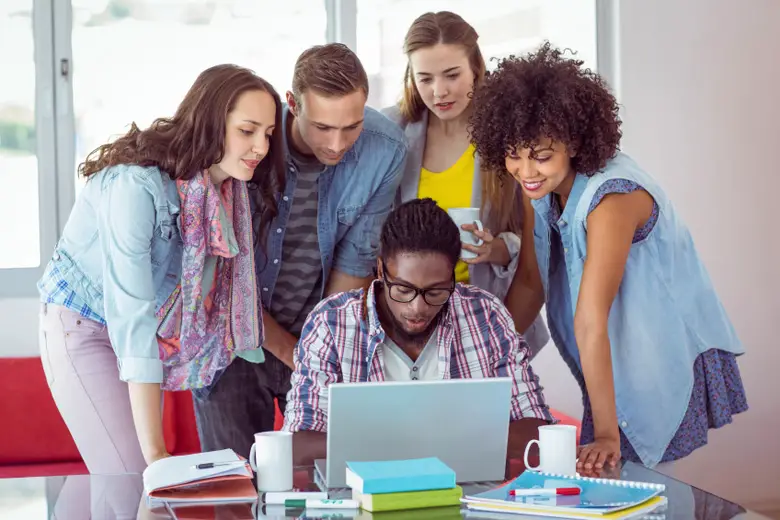 Art Garage Internship
Art Garage is one of the leading companies that provide the internship for the most extended duration. Under the supervision of the art garage staff, the Company offers interns opportunities to apply the lessons, data, and information learned from the academic experiences. The individual must be available to assist, manage, and evaluate the summer events and program, specifically focusing on the youth workshop program. The applicant will work during the program weeks in June, July, and August, assisting with the children's check-in and check-out process, helping the instructors, promoting the summer art workshop exhibition, collecting testimonies and surveys, and more. The qualification essential for the role is pursuing a bachelor's degree in event and program management.
Provided By: Art Garage
Type: N/A
Duration: 3 months
Deadline: Open
Apply Now
HBO Box Internship
HBO Box team is hosting a project or event management internship office. The Company provides flexible working hours and other benefits to interns. As an intern, the candidate has to partner with a Program Manager to develop a Customer Journey Map to leadership. The applicant must be dynamic and goal-oriented, think strategically, comfortable working in a fast-paced environment, and adapt quickly to change while maintaining a positive attitude. To qualify for the particular role, one's enrollment is essential in a graduate degree program, and preference is given to students with working knowledge of digital applications, tools, and services. The interns are paid a competitive wage based on location, and relocation is not available.
Provided By: HBO Box
Type: N/A
Duration: N/A Deadline: open
Apply Now
The All Community Internship
The All Community is a place where self-motivated individuals are always welcomed, and now the Company is seeking individuals for an event Management Internship. The internship is designed to provide students with all aspects of managing events. Throughout the time, the applicant will assist with volunteer recruitment, logistical planning, community outreach, marketing, booking contractors, and much more. This internship offers competitive pay with career development potential. It is a position that requires the ability to use a computer for an extended period. The candidates must be pursuing a degree in event management or a similar field to get shortlisted for the post.
Provided By: The All Community
Type: N/A
Duration: N/A
Deadline: Open
Apply Now
Generac Power Systems Internship
If a candidate wants to work as an event management intern in the world's fastest-growing organization, join Generac Power Systems. As an intern in the Company, one has to assist the trade show and events team with coordinating and planning corporate events, sales meetings, conferences, and other activities. Enrollment in the Undergrad or Graduate program and a minimum 3.2 GPA is essential for this post; along with that, the candidates should work well independently and as a part of a team. The selected candidate must be proficient in oral and written communication and write clearly and succinctly to get a message across.
Provided by: Generac Power Systems
Type: N/A
Duration: N/A
Deadline: Open
Apply Now
Stanislaus State Internship
The Company helps to simplifying the problems and helping people navigate the journey. Stanislaus State is seeking Event Management interns passionate about solving big problems. The Event Management Intern has to contribute to planning and executing individual and departmental student organization events such as Nuts and Bolts, College Panhellenic recruitment, and Safe meetings. The ideal candidate will exhibit key professional and personality traits such as adapting to an evolving and dynamic environment quickly. The applicant is currently pursuing a recent graduate of a four-year college program with a major in management, hospitality, and event management are into consideration.
Provided By: Stanislaus State
Type: N/A Duration: N/A Deadline: Open
Apply Now
Wisconsin Economic Development Corporation Internship
Applicants for employment invites to participate in the event management internship program. With support from the director of events, the intern, senior manager of meetings and exhibits, and aging event coordinator works with internal and external clients to define objectives, plan logistics, and report outcomes for conferences and events. The applicant can organize work, balance multiple priorities, and manage various projects in a fast-paced, flexible work environment with strong attention to detail. The Company will consider applications of only candidates pursuing a bachelor's degree in event management or the same profession. The internship requires some amount of traveling.
Provided By: Wisconsin Economic Development Corporation
Type: N/A
Duration: N/A Deadline: Open
Apply Now