Economics is the social science that studies how people interact with value, particularly the production, distribution, and consumption of goods and services. Economics focuses on the behavior and interactions of the economics of economic agents and how economies work.
Suppose you are interested in joining the companies as an economics department student intern. In that case, your duties will include: providing analytical, research, and technical support, including data retrieval, analysis, and statistical programming, and producing financial tables, graphs, and reports, often with interdivisional and interdepartmental projects.
While many economics majors pursue a career in business, economists work as employees in law firms, nonprofits, academic institutions, and government. You could be a consultant, actuary, educator, or financial analyst, but you will need an MBA to advance in your career if you choose to pursue a high-level corporate role.
Search Economics internship given below, and get enrollment in the companies. All the best!
Amazon Internship
Amazon shipping is hiring interns in economics. It is a full-time position at 40 hours per week, with the compensation awarded hourly. The candidate will learn how to build data sets and perform applied econometric analysis at internet speed, collaborating with economists, data scientists, and MBA's. The selected person must be detail-oriented, organized, and responsible individual. The intern must be pursuing PhD degree in economics and proficient with a scripting language. The company provided equal opportunity to the candidates.
Provided By: Amazon
Type: Full Time
Duration: N/A
Deadline: Open
Apply Now
Zoom Internship
Zoom is looking for an intern focused on accounts receivable data and reporting. The ideal candidate is a student who is looking to broaden the skills while working on several high-impact projects. As an intern, the primary role will include validating data and calculations against sources of truth for ongoing tech integrations. The applicant must be available to complete the entire 10-12 week internship program. The perform applying for the position must be at least 18 years old and currently enrolled in a four-year academic institution completing an undergraduate, graduate, or PhD degree in economics, finance, statistics, or a related field. The individual should be legally authorized to work in the United States.
Provided By: Zoom
Type: Full Time
Duration: 10-12 weeks
Deadline: Open
Apply Now
Council on Foreign Relation Internship
Council on Foreign Relations needs interns to join the team. The interns receive training in foreign policy and international affairs and skills training in writing, research, program planning, and much more. CFR internships are paid and require a 14-18 hours commitment. The candidates will research specific areas for blog posts, articles, and other publications, focusing on Latin America, trade, and global supply chains. The scholar must be an undergraduate or graduate student with a concentration in economics, public relations, or Latin American studies—the preference to the students who are fluent in Spanish and Portuguese.
Provided By: Council on Foreign Relations
Type: N/A
Duration: N/A
Deadline: Open
Apply Now
Annalect Internship
Annalect is hosting interns for a ten-week virtual internship program which will run from June to August. It is a fantastic opportunity to get more hands-on exposure and experience working in a dynamic organization. The applicant must learn from more senior agency staff and supporting documentation, attending meetings, and task-level support. The program will also include a programmed lunch and learn series activities. The intern can be a rising junior or senior from a university, but priority will be given to coursework emphasizing economics, marketing, or information management.
Provided By: Annalect
Type: N/A
Duration: 10 week
Deadline: Open
Apply Now
NYC Internship
NYC now has open positions for interns interested in a career in research, economics, and program administration. The selected intern's major project will assist in the City's and the CDBG-DR team's efforts to comply with the updated section 3 regulation requirement. The internship will run for ten weeks, from June to August. The candidate should have strong analytical, quantitative, research, and communication skills. Additionally, the person must be proficient in MS Word and Excel. The intern must be currently working towards economics, finance, or a related degree.
Provided By: NYC
Type: N/A
Duration: 10 week
Deadline: Open
Apply Now
USA Truck Internship
USA Truck is now expanding the talent community and wants the person to join the community as an intern. It is an excellent opportunity to gain experience in the Transportation and logistics sector, a vital part of the economy, both locally and globally. As an intern, the applicant will gain exposure to senior management and network with employees from different departments and locations. The company provides safety to all interns and other employees. It is a part-time opportunity for candidates pursuing graduate work in economics, business, and accounting with a minimum of 3.0 GPA.
Provided By: USA Truck
Type: Part-Time
Duration: N/A
Deadline: Open
Apply Now 
Lam Research Internship
Lam Research is looking forward to the potential candidates and is ready to do the work at any cost. The critical responsibility the interns have to perform is pricing and gross margin cost analytics, keeping a primary focus on new products. The individual should manage used tool inventory disposition, including returned evaluation tools. The company believes it is essential for every person to feel valued, included, and empowered to achieve the full potential. Student enrollment is needed in a bachelor's or master's program with a major in economics, finance, or marketing.
Provided By: Lam Research
Type: N/A
Duration: N/A
Deadline: Open
Apply Now
Urban Institute Internship
Give a hike to your career by working as an intern at the Urban Institute. As an intern at the Urban Institute, the candidate will work alongside experts across the organization and beyond in the nation's epicenter of public policy-Washington, DC. The applicant will support the Tax Policy Center researchers gather information, analyze data, and work on two research projects. The person will also get the opportunity to contribute to the Tax Policy Center's blog or other smaller projects. The desired major for the role is in economics, policy, or related field. The preference is given to the candidate having prior working experience with Excel and large data sets.
Provided By: Urban Institute
Type: N/A
Duration: N/A
Deadline: Open
Apply Now
Federated Hermes Internship
Federated Hermes is recruiting candidates to pursue the internship. The candidate must be a cooperative attitude and interpersonal practice skills. The training is for both full-time and part-time basis. The position will be exposed to the management and oversight of separately managed accounts. The individual will assist staff with random maintenance items such as researching individual account reconciliation issues and updating various fields on portfolio accounting. The applicant must be pursuing a college degree with a concentration in economics, finance, accounting, or equivalent preferred.
Provided By: Federated Hermes
Type: Full Time and Part-Time
Duration: N/A
Deadline: Open
Apply Now
Aon Internship
The company wants the students to join the health and benefits team at Aon in Chicago. The ten-month internship program begins every summer and includes in-person sessions, networking opportunities, self-study, and global leader calls. The company offers a competitive total rewards package, continuing education and training, and tremendous potential with a growing worldwide organization. The duties assigned to the interns are to collect, analyze, and prepare information to facilitate the requirement of client requests and support the activities of the trusted consultant. The individual must pursue a bachelor's degree with a major in economics, finance, business, or related degree preferred but open to other majors.
Provided By: Aon
Type: N/A
Duration: 10 month
Deadline: Open
Apply Now
Corning Internship
Give way to the career by working as an intern in the company. The selected interns will live, work, and experience the communities in which Corning operates. As benefits, the company provides competitive salaries, housing assistance, and travel reimbursement. Make sure that the position does not support immigration sponsorship. The interns expect to deliver results against the business and financial objectives, applying knowledge and practices independently and as a team. The applicant must be currently enrolled towards the bachelor's degree in economics, business, and finance or equivalent field.
Provided By: Corning
Type: N/A
Duration: N/A
Deadline: Open
Apply Now
Newmont Internship
Newmont is setting the internship program for candidates targeting master's degree in economics or finance or some other similar disciplines. The companies leading performance is reflected through high standards in environmental management, health, and safety for employees and creating value and opportunity for the interns. As an intern at Newmont, the candidate is responsible for implementing specific strategic resource development projects and supporting the department's day-to-day activities. The summer internship positions will begin in May and conclude in August, and the payment for posts is full-time.
Provided By: Newmont
Type: Full Time
Duration: 4 months
Deadline: Open
Apply Now
Harborview Internship
Harborview offers an exciting internship program for college students. The internship will supplement the studies. The applicant will gain exposure with practical, hands-on exposure to a large pipeline of deals and regular interaction with the best originators and most knowledgeable analysts in the business. The interns get various benefits while working with the company. The qualified candidates should be in the senior year, pursue a finance or economics major, and commit at least 15 hours a week to the program.
Provided By: Harborview
Type: N/A
Duration: N/A
Deadline: Open
Apply Now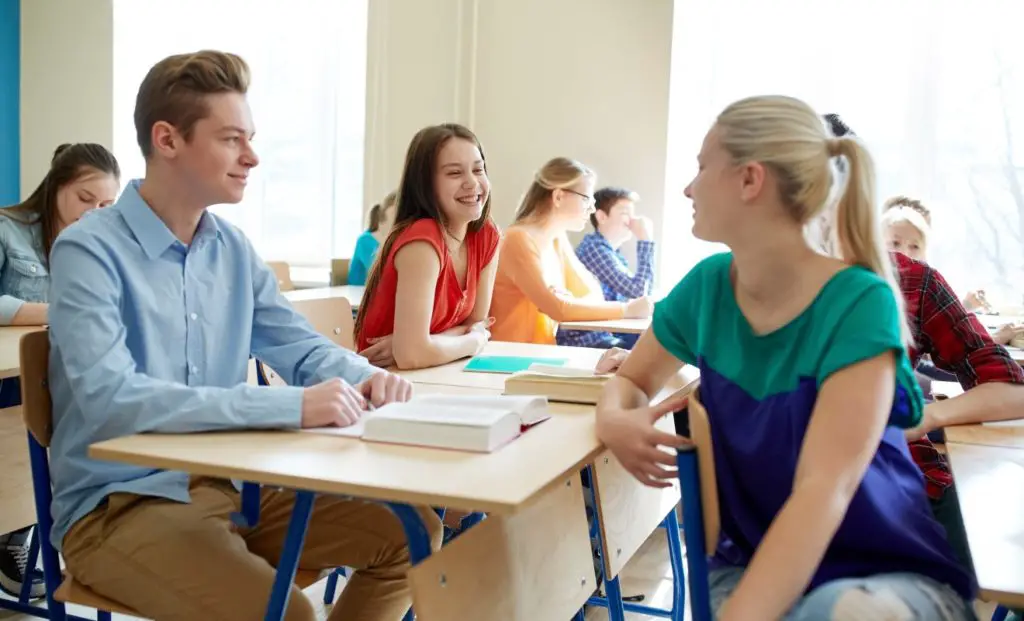 HUB Internship
The HUB Tulsa office is looking for an energetic and enthusiastic student who wants to experience and learn about the insurance brokerage industry. During the internship, the scholar will spend time learning about and assisting with the sales and service functions. The company gives an environment that is noise-free to obtain peace of mind and focus on the work.  The applicant must be willing to work for 40 hours per week.  The eligibility essential for the role is pursuing economics, business, marketing, insurance, and sales.
Provided By: HUB
Type: N/A
Duration: N/A
Deadline: Open
Apply Now