San Francisco, officially the city and county of San Francisco, is a cultural, commercial, and financial center in Northern California. San Francisco is the 16th most populous city in the United States and the fourth most populated in California.
A design internship is an opportunity for students in a design program to gain hands-on experience in their chosen field. Many different kinds of design interns can focus on graphics design, UX design, interior design, etc. As a design intern, you will assist with technical tasks such as creating hard and soft copy files, writing reports, mailing, printing, and stuffing materials. You will also shadow a senior designer, attend the meeting, compile databases and assist the design team with creative work related to existing projects.
The list given below is prepared for you to evaluate the companies and apply for internships. Best of Luck!
Project Open Hand Internship
Project Open Hand seeks an individual who can work on a wide range of graphic design projects and has a solid understanding of visual communications. The company provides meals with love and heals the problems of others. The intern will use graphic design software and work with a wide variety of media. The intern should be pursuing a bachelor's degree; a graphic design major is given preference. The candidate must possess experience in Design, Adobe Photoshop, Illustrator, or a similar web platform.
Provided By: Project Open Hand
Type: N/A
Duration: N/A
Deadline: Open
Apply Now
Punchcut Internship
Punchcut is looking for a motion design intern to join the team. The applicant must have a strong understanding of user-centered design and be comfortable working independently and collaborating with other designers. The intern will serve as motion designer on client-facing projects. The intern will work in a relaxing environment and will enjoy games night. The intern should pursue education in Motion design, visual design, or related fields. The perfect applicant for the internship should possess experience in designing interfaces for mobile devices.
Provided By: Punchcut
Type: N/A
Duration: N/A
Deadline: Open
Apply Now
Whipsaw Internship
Whipsaw is seeking talented industrial design interns to join the San Francisco studio. As an intern, the candidate will interface with industrial design, UX, visual design, and engineering team members to create a seamless design solution. With the responsibility, interns can have their concept selected by a client and make it to production. The applicant must have full three-plus years as an industrial design student. The student must have current documentation to work in the United States. An ideal candidate has strong problem-solving skills and is driven to develop thoughtful design solutions.
Provided By: Whipsaw
Type: N/A
Duration: N/A
Deadline: Open
Apply Now
EcoCart Internship
EcoCart is a seed-stage startup company based in San Francisco, CA, looking for an unpaid design intern motivated by building next-generation products that will help change the world. The candidate can work closely with the founders and entirely of the small but growing team. The ideal candidate is who enjoys working in a collaborative, dynamic, and fast-paced environment. As a critical responsibility, the intern will build the design portfolio across all aspects of the company, including product UX/UI, websites, and social advertisements. The perfect candidate for the role is enrolled in a bachelor's degree from a university.
Provided By: EcoCart
Type: N/A
Duration: N/A
Deadline: Open
Apply Now
Wish Internship
Wish is hiring a product design intern eager and excited to innovate in the E-commerce space at the San Francisco office. The design intern will work collaboratively alongside designers, engineers, and product managers to conquer challenging problems and make a real impact on mobile E-commerce. The working hours are hours per week. The intern should be currently pursuing or recently graduated with a B.S, M.S, or PhD in design, human-computer interaction, or a combination of relevant experience. The applicant must possess a strong, clean visual design sense and experience with graphic and U.I. design tools like Adobe Creative Suite and Sketch.
Provided By: Wish Internship
Type: N/A
Duration: N/A
Deadline: Open
Apply Now
Lemanoosh Internship
Lemanoosh is looking forward to the applications for the post of design intern. The intern will investigate design issues and partner with appropriate team members to clarify or resolve problems and develop designs accordingly. The working conditions for the position are super cool, and the candidate will get short breaks to relax and chill. The scholar should possess three to five years of industrial design education. A suitable candidate has a significant positive attitude, emphasizing self-motivation and high quality of work.
Provided By: Lemanoosh
Type: N/A
Duration: N/A
Deadline: Open
Apply Now
Splunk Internship
Splunk is recruiting students for a product design intern to work closely with the project manager and engineering teams to help define and implement best-in-class data experiences. The candidate thrives in a dynamic environment and has a track record of technical expertise and product responsibility. As the primary role, the intern will develop user flows to help articulate screen flows and system requirements. The student must actively pursue a bachelor's, master's, or PhD in computer science, software engineering, or a related field and a strong record of academic achievement. The intern will work in a stable, collaborative, and supportive work environment.
Provided By: Splunk
Type: N/A
Duration: N/A
Deadline: Open
Apply Now
Blend Internship
Blend Internship needs an intern to join the team. The candidate will learn about working in-house at a small but mighty design team responsible for bringing the blended brand to life through the internship. The intern has to execute design ideas within the brand canon while keeping an eye on new ways to expand our visual language. The applicant must be curious and eager to learn how 9+to improve continuously. The ideal candidate for the role is the student's actively pursuing a bachelor's degree from a university.
Provided By: Blend
Type: N/A
Duration: N/A
Deadline: Open
Apply Now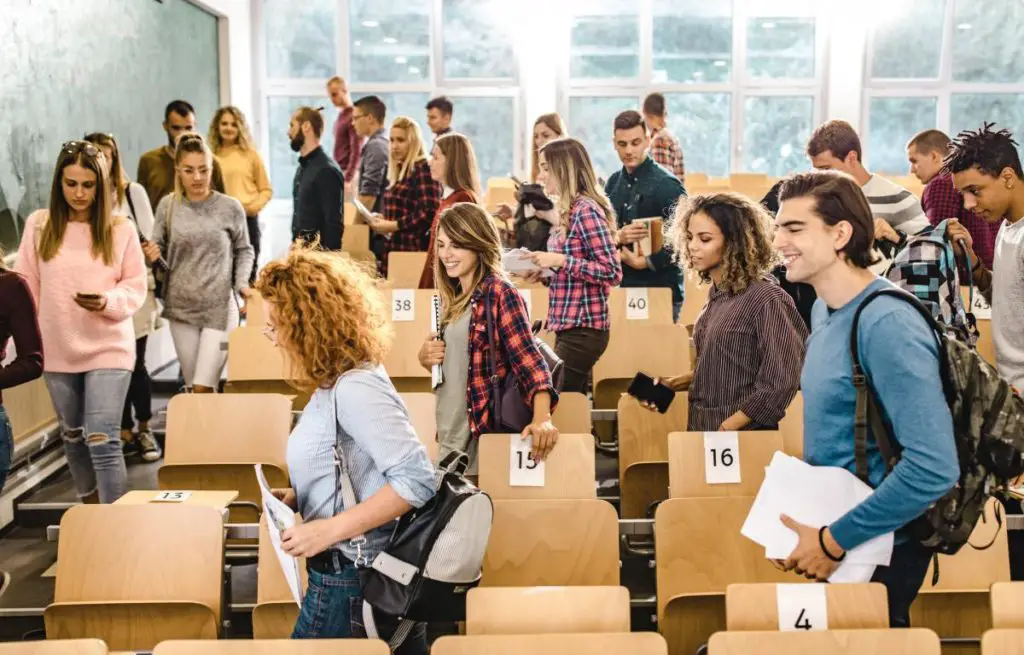 Spark Capital Internship
Spark Capital is a startup company that is looking for interns. The intern will work with top designers, learn about the startups, and gain hands-on experience to change a life. The candidate must be creative and eager to handle the projects. The plus point is for applicants with specific skills, including illustration, graphic design, or interaction design. The students actively enrolled in the bachelor's degree or a PhD degree in computer science, engineering, or a related field.
Provided By: Spark Capital
Type: N/A
Duration: N/A
Deadline: Open
Apply Now
KQED Internship
KQED hires passionate and self-driven designer interns to gain real-world experience by collaborating with and learning from KQED's internal design team. Through the design internship, the candidate will gain visual design experience as a part of the KQED creative team. It is a paid internship, working 16 hours per week from July through December. The responsibility of the intern is to design and produce digital, and print collateral within establishes branding. The student must be working towards a BFA in Graphic Design, or equivalent experience is a must for the role.
Provided By: KQED
Type: N/A
Duration: N/A
Deadline: Open
Apply Now