It's rare to find a student of technology that doesn't want to intern at Google. This company is one of the world's leading tech companies and probably tougher to get into than it is to study at an Ivy League college.
Having said that, there are ways and means to get a summer internship or at least an externship at the tech giant. With offices in over forty countries around the world, there's a lot of talent that can be honed there. Here's a look at the internships typically offered at Google, and how you can improve your chances of experiencing first-hand what it's like to work and train there.
Types of Internships at Google
Google typically offers Product management and technical internships to students in graduate, postgraduate and doctoral courses. You'd have to be studying Computer Science or related programs. But Google has been known to take talented candidates on board from other streams, as long as they have knowledge of algorithm and coding.
It goes without saying that they'd prefer students further into their program of study than the freshers. So, you're more likely to land an internship at Google if you're beyond the fourth semester of your degree course. In other words, apply when you're in the third or fourth year of your undergraduate program and you'll be more likely to get in.
Students of MBA programs can also intern at the company. Summer internships for MBA students typically last 10 to 12 weeks. You'll be able to intern in a range of roles across the company. You can apply when you've completed your first year in your MBA program.
Note that most summer internships at the company are filled by February, so it's best to start applying early, from around October.
Applying Online
One of the ways to apply for an internship at Google is to visit their career website. Apply there, and wait for someone to reach out to you. If you've got a good performance to show, you'll receive a call soon. Depending on the number of candidates that have applied, expect to be contacted in about two or three weeks after you apply.
You'll need to upload your transcripts and your resume in PDF when you apply online. This is by far the most popular way of applying for a Google internship.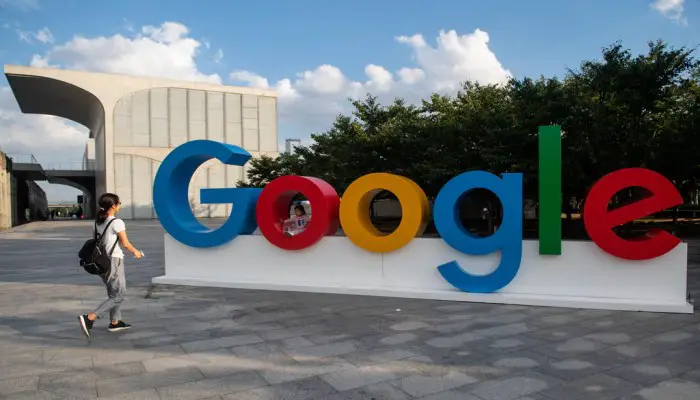 Applying with an Employee Referral
If you're lucky to know someone who works at Google, you can ask them to refer you. Or if you're smart about it, you can find someone on Facebook or LinkedIn who you don't know personally, but who is a second-degree connection. Ask them to select a position that they think is best suited for you, and submit your resume.
A referral will get you past the screening process, it won't guarantee an internship. You'll still have to do the interview and go through the steps that others without connections have to.
Even when you're applying online or via a test, and you know someone at Google, it's a good idea to mention that. When you have someone at the company already endorsing you, you do have an edge over others.
Applying via a Test
You can also apply through the APAC test, which Google runs to hire people from the Asia Pacific Region. This test is usually part of the process to hire full-time employees. But if you're still a student and you do well on the test, you may be called for an internship.
Mailing the HR
This step is tricky and needs a little tact. If you know someone who has worked at Google or is an intern, you can ask them for the e-mail address of the HR. Without being pushy or cocky, you can directly email the HR and let them know a little bit about you. Clearly let them know why you're applying for an internship, why you think you'll be good, and send it in a well-crafted cover letter along with an impressive resume.
Tailor Your Resume
It's important to tailor your resume to the position you're seeking. Focus on the leadership roles you've taken, the tangible successes you've had with different projects in college, any apps you've built, how many have downloaded it and so on. Add your voluntary side projects and any other personal or professional projects that relate to the position you're applying to intern for.
Prepare for the Interview
After you've sent in your application, you'll have to wait for an interview call. Based on the position you're applying for the process will vary. There may be an interview in person, on a video call or over the phone. For example, software engineer internships usually begin with an interview on Google Hangouts, where you'll be expected to write about thirty lines of code on Google Docs.
You'll need to practice coding questions, understand recursive thinking, understand data structures, know at least one programming language if you want to apply for a software or technology role without having an engineering degree.
Other interviews will usually deal with behavioral and hypothetical interview questions. Be prepared for questions on things like your ideas on improvements for a non-Google product you like, some things about you that's not on your resume, how you work, your challenges at school and how you tackle them, etc.
This interview will usually last around 30 to 45 minutes and look at things like your cognitive ability, role-related knowledge, leadership skills and how well you work as a team. Google employees are a particular kind of people, helpful, good team-players, and so on. If you're a good fit, your interviewers will recognize it.
The Bottom Line
Whether you're applying for a business internship or an engineering internship, make sure to pinpoint exactly which role you want and tailor your CV accordingly. That's the first and crucial step to improving your chances of landing an internship at Google. You also need to know your Google products inside-out, of course.
When you're confident and ready to apply, check out the internships at biginternships.com for opportunities in Google and elsewhere, that fit your needs.