Hawaii is a great place not only for spending vacations but also for making a career here. This dream state is filled with the bulk of opportunities for students and experienced.
An internship is a great way to discover a lot about Hawaii and experience its culture while boosting resumes. The internships in Hawaii are as diverse as the travelers who visit. There is a range of companies in Hawaii that are always looking for exceptional interns with talent and ambition.
Hawaii is known for its travel and tourism industry so you can easily find internship options in just about every sub-sector of the travel and tourism industry. Besides tourism and retail industry-based jobs, here you will also find opportunities in other industries like engineering, health care, banking and IT.
If you are thinking of moving to Hawaii for an internship, read our list which contains the top ten internships of Hawaii. Good Luck!!
Audit & Assurance Staff Intern – Summer 2020
Deloitte is currently initiating a search for an Audit & Assurance Staff Intern for our Honolulu based office. Through this summer program, you can sharpen your analytical skills and get exposure to the auditing profession and learn more about the day-to-day responsibilities of an auditor. You would be great for this role if you are pursuing a bachelor of science/business administration of science degree in accounting or related field.
Provided By: Deloitte
Type: N/A
Duration: N/A
Deadline: Ongoing
Apply Now
Civil Engineering Intern- Summer 2020
WSP is on the lookout for creative and passionate individuals interested in a civil engineering career, for its Summer internship program based in Honolulu, HI. During this program, you will be involved in projects with the civil engineering team and help the organization to meet its client's objectives and solves their challenges. For this role, you need to be current standing as a rising sophomore, junior, senior or graduate student actively enrolled in an accredited civil engineering undergraduate or graduate program.
Provided By: WSP
Type: N/A
Duration: N/A
Deadline: Ongoing
Apply Now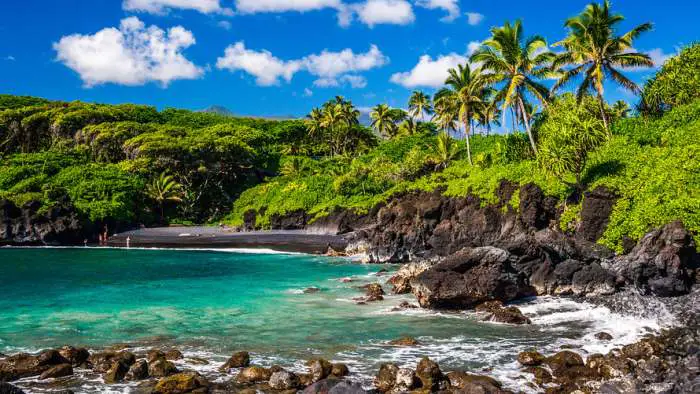 Wildlife Management Intern
A fantastic Wildlife Management Internship is now open for aspirants, at Student Conservation Association. This is a paid program that will last for 4 months from January 6, 2020, to April 24, 2020, in Hawaii. It requires to form the candidates that they should have degree major or professional experience in biology and some coursework or experience in ecology & restoration.
Provided By: Student Conservation Association
Type: N/A
Duration: 4 months
Deadline: Ongoing
Apply Now
Undergraduate Internship
Are you a talented undergraduate student who is in search of a coveted internship but not sure where to look? Then don't worry! Kaiser Permanente has an amazing internship program for you in Honolulu, Hawaii. This will be a full-time program during which you will have to work 40 hours per week and be given projects that challenge you to think freely, question thoroughly, and explore deeply.
Provided By: Kaiser Permanente
Type: Full-time
Duration: 40 hours a week
Deadline: Ongoing
Apply Now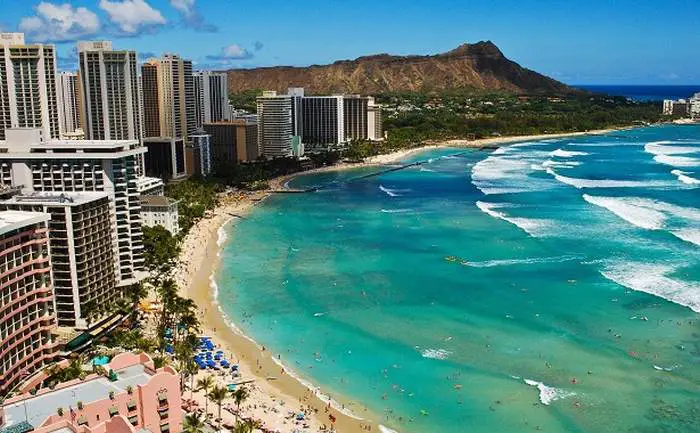 Mechanical Engineering Intern
To help young talented students in gaining some professional experience in mechanical engineering while studying, Burns & McDonnell has brought a wonderful Internship in this field. This position is specially designed to assist in developing engineering design solutions. This full time-based in various locations of the US. If you are in pursuit of a bachelor's or master's degree in mechanical engineering and searching for this type of opportunity, it could be a chance for you.
Provided By: Burns & McDonnell
Type: Full-time
Duration: N/A
Deadline: Ongoing
Apply Now
Health Safety & Environmental Intern
Bayer is seeking enthusiastic, talented and hardworking interns in the field like health safety and environment. The primary responsibilities of this role include collaborating with safety and production to strengthen the relationship and collecting data and analyzing current safety tends. This internship will be based in Kunia, Hawaii. Students, who are currently enrolled in a bachelor's degree program, can participate.
Provided By: Bayer
Type: N/A
Duration: N/A
Deadline: Ongoing
Apply Now
Store Management Internship
Apply for this Target's Store Management Internship and spend your summer enhancing your skills, sharing your ideas and making a difference in the field of management. The program is 10 weeks long opportunity during which you will work closely with a mentor while learning different business areas and functions within Target's stores. The primary working location will be the Hawaiian Islands, Hawaii. Ideal candidates must be a junior or rising senior.
Provided By: Target
Type: N/A
Duration: 10 weeks
Deadline: Ongoing
Apply Now
Field Sales Internship Program
Liberty Mutual is now looking to add great student talent like you to its Field Sales Internship Program in Aiea, HI. Upon joining this internship, you will work full time and get up to $15t to $19 salary. The Sales Internship at Liberty Mutual will provide you fast-paced and supportive environment where you're encouraged to gain hands-on experience.  Undergrad students working towards a bachelor's degree will be given preference.
Provided By: Liberty Mutual
Type: N/A
Duration: N/A
Deadline: Ongoing
Apply Now
Sales Internship
Sharp your selling skills and also gain hands-on experience by joining this mind-blowing Sales Internship at Gallagher. The internship is full time and summer role that will take place in different locations of the United States. It will offer you tremendous growth potential and skills that will help you in your future endeavors. Rising sophomores and juniors will be considered for this role.
Provided By: Gallagher
Type: Full-time
Duration: N/A
Deadline: Ongoing
Apply Now
Copywriting Internship
Make-A-Wish Foundation of Hawaii is scouting an accomplished student to serve as a Copywriting Intern. This position is now being hiring to work with the communications department to convey the Make-A-Wish Hawaii mission and brand to various publics, including current and prospective donors, wish families, volunteers, medical professionals, and more. If you have a passion for interviewing, storytelling, and information gathering, this is the role for you.
Provided By: Make-A-Wish of Hawaii
Type: N/A
Duration: N/A
Deadline: Ongoing
Apply Now