Although most companies in most sectors require marketing support, competition for marketing jobs after graduation is high. An internship in the field can give you a real advantage over other applicants, and it also offers an opportunity for you to develop your knowledge of and skills in the industry before embarking on your first job.
Each internship will differ, but most will give you an insight into the delivery and promotion of products. Placements are typically two to twelve weeks in duration, depending on whether the internship runs as a summer placement or as part of your programme of study.
Many of the internships available in the marketing fields will be aimed at final year students. This is not by accident – many marketing companies will use the placements as an opportunity to 'scout' for future talent and, therefore, there will be successful interns who are recruited by the company at the end of their placement. If you are not a final year student, some paid internships will also accept first- or second-year students, so it is worth looking out for these.
For recent graduates, use the Graduate Talent Pool website to find information about upcoming placements. This website provides free information on PR, advertising and marketing opportunities.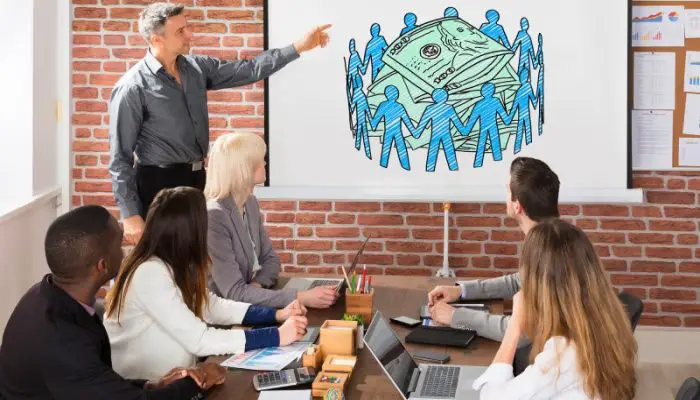 Top Companies for Marketing Internships
Many companies offer marketing internships. There will be large, medium and small sized corporations, each of which will have their benefits for an internship experience. Ahead of applying, think carefully about the type of experience that you wish to gain.
The internship itself is a great way to build your professional network, so you want to be in the right environment for your placement to do this. If you think you would prefer to work for smaller, boutique firms, then it is recommended to choose this type of company for your internship; likewise, if you dream of working for the larger corporations, then these are the applications you should be making.
Some popular companies for marketing internships are:
L'Oreal
These internships last from three to twelve months and will provide you with professional training. You will work on projects with the company as part of a team and have real experience in developing your skills. Each year, almost a third of the people the company recruits are former interns!
ASOS
The fashion retailer offers 12-month internships for those looking for industry placements as part of their degree programme. The internship is fast paced and challenging but provides a one-off experience to work at the head office in London. Typically, programmes run from late June but should be applied for the previous September to December.
How to Apply for an Internship in Marketing
Large companies will generally place adverts for internships on job search websites, whereas smaller companies may not advertise at all. In that case, if there is a specific company you wish to intern for, or if you are looking to intern with a smaller company, it is recommended that you send letters of the application directly to the company. Events run at your university, such as career days, will also be useful to gain advice on the best methods of applying and to meet with potential companies you may wish to intern with in the future.
As mentioned previously, internships in the field of marketing are very competitive. To raise your chances of success in securing a placement, there are some things you can do:
Take a role in the communications department of your Students' Union. This department is often looking for additional student workers and will demonstrate to internship providers and future employers your dedication to the marketing industry.
Take on a marketing role within a university society. Whether to promote an event or to encourage more people to join, societies provide you with a great way to put your theoretical learning from a degree course into real-life practice, and this experience will give you a little extra something to add to your CV or talk about an interview.
You may also wish to look for freelance projects that would allow you to practice your skills. Apps such as Freelancer host a range of projects from short to long term that would enable you to gain some experience in the field.

Marketing Graduate Schemes
In addition to internships, there are also graduate schemes available. These full-time positions offer an opportunity for fresh graduates to join a company on a set programme of experience, often involving spending time in various departments to develop a range of skills and gain a broad understanding of the functioning of the company.
Many graduates who complete these schemes will secure work with the company at the end, and these can prove to be a highly effective way for students to gain employment.
Some of the top graduate schemes in marketing include:
M&S Marketing Graduate Programme
Have the opportunity to gain experience with a big name brand in the UK. The scheme lasts for 18 months, and successful applicants will be paid a salary of £23,500. The scheme includes experience across brand management, relationship marketing, digital marketing, campaigns and events, and international marketing.
Caterpillar Commercial Sales and Marketing Graduate Scheme
This scheme offers a rotation of placements across the company. Located in Belfast, the company is a leading manufacturer in the world of construction equipment, industrial gas turbines, and engines. The scheme last for two years with a salary of £22,850 and a £1,000 bonus.
Virgin Media Commercial Marketing Graduate Scheme
A reputable company and recognized the brand, a graduate scheme with Virgin Media will place you at the forefront of the entertainment industry. During the scheme, you will have the opportunity to work in the company within the Marketing and Commercial departments to develop campaigns. The company is based in London and will provide a salary of £29k. A bonus and other benefits are also available.