These days job competitions are no less than a marathon, every applicant is running for a win. Especially, international students who want to unload the financial burden of staying abroad require a fair job to keep life stable. Writing a kickass employment resume is certainly the easiest way to describe why you are a good candidate for a certain job.
An international student's resume serves as a marketing strategy which represents the qualities, abilities, work experience and educational information of the applicant in a suited manner for the committee to judge whether you are as skilled as required for the job. And whether you know it very well to describe.
International students may or may not have an edge when it comes to job positioning. This entirely depends on the industry they are applying in and the nature of the job. Resumes are a compulsory part of the job application process because that is exactly how you apply for a job.
Writing one relevant resume for securing a job can help an applicant gain some extra cookie points along with an interview. This resume outlines the candidate's personal accomplishments and experiences which speak in his favor. It's obvious that not every student has a perfect skill set featured by a handful of awards and honors. In such cases, candidates can come up with a well written and relevant resume by being organized, truthful and accurate.
The overall point of an employment resume of an international student is to demonstrate his suitability for a given job provided his vast experience of getting settled in a new country. Here you must give relevant information which should fit the eligibility criteria. Make sure your resume looks like a presentable framework of your information such as career goals, academic achievements, and qualifications and other commendable activities or internships you ever participated in. A fine job resume must incorporate good writing skills, research, and accuracy.
Since we know the bar for international students to compete for a job is quite high because of the applications coming in from local and permanent citizens too. Therefore, international candidates must need to craft an effective resume in order to turn things in their favor.
Here we have made a list of seven important must-haves on a stand out international student's resume.
1.    Contact Details
Your name and contact should be the first thing to make it to recruiter's sights. For the very reason write your name and contact details on the header. This should include your name, phone number, email address, and location (not your street address, but your city, state & country as required). To make it look even professional write your name in the largest text (>16 points) and use a decent email address that goes only by your full name.
2.    Objective and Skills
This particular part of your resume will tell the employer how you could benefit the company with your skills and what your objectives are. An objective statement is the short summary of your skills and expertise to rationalize the purpose of submitting a resume and application materials to a job opportunity.
Your resume's objective doesn't have to be the most descriptive answer in the universe. Just make it sound convincing enough for the recruiter to consider you for the job. Be brief about your goals along with corresponding skills. However, don't make it look like a narcissistic essay by extending it to pages – stay relevant and convincing.
Put up some attractive solid skills like curiosity, self-motivation, leadership, and enthusiasm. Recruiters are eager to accept candidates who, apart from having flawless grades or distinctions, display some high degree adjectives. This will add extra glitter touch to your resume.
3.    Education Background
After stating your objective and skills, hop on to the next section i.e. education background. Discussing your previous education on a resume is considered a must, regardless of whether it is a job resume or an internship resume. High school students and fresh graduates from high school should include information about their high school. They can add information about their college if they already know where they'll be going and their chosen major. However, college graduates may include details about their college with fewer details from school, while sophomores and above should just stick to their college.
4.    Academics and Extracurricular Activities
Wake up your brain cells as you reach to this section. Here you will have to state your academic achievements and activities in accordance with the objective and skills part of your resume. You may include your weighted and unweighted GPA alongside any advanced placement or honor classes you have taken. With that, wisely list all the extracurricular activities you ever participated back in school/college, community service, volunteer hours and everything. These activities will complement your academics and educational background.
5.    Work Experience and Internships
Your work experience is the third part of your resume. No matter how petite the job is, you need to write it. Even if it's just a summer job at a supermarket or 3 weeks of internship at an art gallery. Work experience shows you were able to manage your time between job and studies, and this is what matters to the company.
The recruiters do not expect every applicant to do amazing internships abroad, but they do like to know that you have spent your time doing something productive alongside your academics. The skills you learned during your work experience might support the required criteria of the position you are applying for.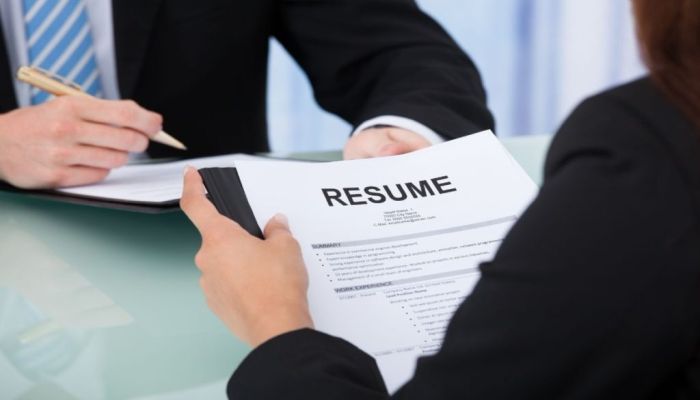 6.    Awards and Certifications
All the awards, honors and certificates belong to a separate section of your resume. Include details about all the scholarship you ever scored. You can mention all the extracurricular achievements too, they give recruiters insight into the competitive and winning aspect of your personality. Make this section an excellent opportunity to speak to the board about your achievements so far, this demonstrates your sense of commitment, hard work, leadership skills, and sharpness.
7.    Interests and Languages
Adding the number of languages you learned through your abroad experience is a complete wow factor for HR people. Write about the languages you know, your general interests, and everything that's quite outside of your career background. These things are the embellishments to your overall personality
An attention-grabbing resume is something that outlines your major life milestones starting with your education, experience, and honors all compiled in one document. So, you better give your best at it. Good luck!